Hi Friend,
How are you doing these days? Feeling stir-crazy, fearful, or depressed? Some people seem to be enjoying more time at home and are settling into new routines, while others have stopped wearing real pants in favor of pajamas.
Honestly, I feel a bit like I'm on a roller coaster that zooms between a high of total confidence that God is in control and a low of feeling completely powerless—up and down, up and down several times throughout the day.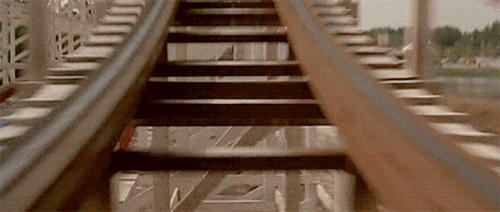 When our schools and churches stopped gathering, some friends at our church sent out a list of scriptures to read through and meditate on. This daily practice has been one of the most effective ways to turn my focus back to God when I get anxious. (You can find some by searching for #viralscriptures on social media.) Meditating on words inspired by the Holy Spirit reminds me each day of God's power and love… His incredible, faithful, unrelenting love.
One of the early meditations came from Lamentations 3:19–28. Lamentations is not a go-to book for me. Lament, sadness, brokenness… the prophet Jeremiah pours out his heart over and over again. It always feels too heavy to me. Too raw and exposed. But God meets him in that emotion-filled place over and over again.
As I read these words, I felt the Holy Spirit's urge to pay attention and to really listen and meditate on the message. The familiar part of the passage includes verses that I've sung so often. True and encouraging:
"Yet I call this to mind, and therefore I have hope; because of the Lord's faithful love, we do not perish, for his mercies never end. They are new every morning. Great is Your faithfulness! I say: the Lord is my portion. Therefore I will put my hope in him. The Lord is good to those who wait for him. To those who seek him." (Lamentations 3:21-24, HCSB)
(So many songs have come out of this passage; this version is the one I've been singing the longest. Do you have a favorite?)
The next few lines take a slight shift and end with a phrase that challenges me. In the Holman Christian Standard Bible (HCSB), the passage reads,
25 The Lord is good to those who wait for Him,
to the person who seeks Him.
26 It is good to wait quietly
for deliverance from the Lord.
27 It is good for a man to bear the yoke
while he is still young.
28 Let him sit alone and be silent,
for God has disciplined him.
Intellectually, I know that discipline can mean to train or test or prepare. Discipline isn't always a response to disobedience. In fact, often discipline is simply training. Hard times and challenges, just like physical training, prepare and equip us. They test our faith in order to strengthen it. Even so, discipline isn't a word I love, and challenges aren't something I enjoy. Who likes hard times? No one!
But look at how The Message sums up our necessary response to hardship/discipline/training:
"When life is heavy and hard to take, go off by yourself.
Enter the silence.
Bow in prayer.
Don't ask questions.
Wait for hope to appear.
Don't run from trouble. Take it full-face.
The 'worst' is never the worst…."
And those challenges or hard times are never "the worst" because even in the darkest times, God never abandons us.
THEREFORE, I have hope.
The COVID-19 pandemic is affecting us all in some form or fashion. It could be illness, fear, financial issues, or just too much time with family that is causing stress and worry. Whether you're dealing with one of those realities or all of them, this passage offers (at least) three ways to stop worry in its tracks.
1. Take control of your thoughts. In 3:20–21, Jeremiah admits that his mind is consumed with his desperate condition of affliction and homelessness, describing those thoughts as wormwood (bitterness) and poison. He says, "I continually remember them and have become depressed."
Can you relate? It's so easy to let our minds dwell on what's scary or bad or worrisome. The 24-hour news cycle feeds this tendency and keeps our minds focused on everything that is going wrong—or could go wrong.
But Jeremiah takes control of his thoughts. "Yet I call this to mind, and therefore I have hope: Because of the Lord's faithful love we do not perish, for His mercies never end. They are new every morning…."
"I call this to mind." In other words, he is saying that he makes himself think of something different, something true and hopeful, specifically, God's faithful love and mercy.
When my mind is running worries on repeat, I have to intentionally change my thoughts. Here's what works for me:
Singing a hopeful song that forces my attention on worship rather than worst-case scenarios.
Writing down my fears. For me, writing is cathartic. It's a purging of sorts. Very often, I have found that when I write down my fears or worries I am able to let them go for good.
Praying aloud. Day-to-day, I pray silently, but sometimes, the noise in my head gets too loud and distracting. When that happens, I find that praying aloud focuses my thoughts in a way that silent prayer doesn't. In the privacy of my car or bedroom, I'll pray out loud and ask for God's help and tell Him exactly how I feel. God's comfort and peace inevitably follow those precious and sometimes intense moments.
2. Choose to put your hope in God. The control we try to maintain over the world around us and over other people is an illusion. This truth becomes blinding when things don't go our way despite our best efforts.
Jeremiah purposefully recalls God's unfailing love and responds with hope and trust: "Therefore I will put my hope in Him." Trusting God doesn't always come naturally for adults. But this prophet makes a choice. We must do the same.
I remember a time when we were preparing to move to Ireland in 2013. We were just days away from flying, and everything seemed to be going wrong. At a time when we were watching every penny, all sorts of unexpected expenses kept popping up. Exasperated at one point, I said aloud, "I will trust God anyway." I wasn't trying to sound holy or righteous; I was reminding myself that my job is to trust God despite my circumstances.
I believe that faith is a gift from God, and to receive it we must choose to believe. Sometimes that choice is easy, but when we hurt or when life feels scary or uncertain, we must actively and intentionally choose to believe. For me, that means reminding myself to trust God and even saying to him, like the father in Mark 9:24 cried, "I do believe! Help me overcome my unbelief."
3. Bow in prayer. Wait for hope to appear. Few people like to wait, but it seems that is what we are all being called to do right now. Be still (stay at home) and wait (for a cure, for answers, for healing). Rather than sinking into worry, let's bow in prayer. Hope will appear. It always does because God does not abandon us.
May you recognize God's new mercies fresh in your life today.
If you have another tip for how to stop worry and choose hope, please share what's worked for you in the comments below!